Quick Facts
destinations: Caribbean, Curacao
travel dates: Now- 12/31/20
booking dates: Now- 12/31/20
Where Lasting Impressions Are Made
Sun, sand, and sea. City sights or northern lights. Mountainside or desert-wide. Landscapes painted by nature or enhanced by history. The choice is yours when you "go" with Travel Impressions, a multiple award-winning global tour operator servicing over 1,800 destinations worldwide and trusted by travel agents since 1974.
So where will you go from here? Contact your travel professional to start planning now.
Travel partners: sign in below to begin making Travel Impressions for your clients.
Agent Login
Register

Feel It Everywhere You Go - Curaçao
FEEL IT EVERYWHERE YOU GO
Curaçao is an island proud and rich in multicultural heritage. You'll find pristine beaches and secluded romantic coves, marvelous hotels, glittering nightlife, casinos, international cuisine and fantastic duty-free shopping. Dive and snorkel among rare corals and marine life in water clear as the air. Marvel at the beautiful Dutch architecture. Tour the historic countryside mansions, call "landhuizen".

Click here for a full list of hotels is Curaçao!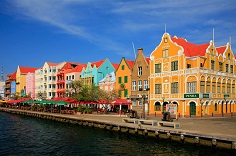 1. TOP LOCATION
The largest of the ABC islands in the Dutch Caribbean, Curaçao is locatied on the outer fringes of the hurricane belt, only 2.5 hours from Miami, with average temperatures between 78-82 degrees year-round!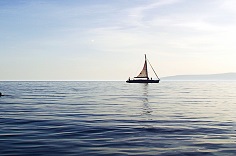 2. ACCESSIBILITY
Easily reachable by plane or ship, the island is serviced by several cruise lines and major airlines offering frequent non-stop flights. Fly direct from Miami, Charlotte, New York, Toronto and more! Or, cruise seamlessly into Curaçao from nearby surrounding islands.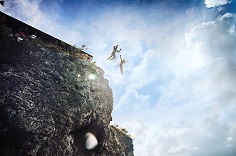 3. DIVING AND ADVENTURE
A top diving destination with over 70 designated dive sites and world-class snorkeling. The island's unique rugged terrain is also ideal for adventure activities including hikikng, mountain biking, and ATV rides.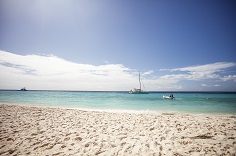 4. BEACHES
Featuring more than 35 beautiful beaches, it's easy to find your ideal beach. With secluded and picturesque cove-like inlets nad calm, crystal blue waters, many consider Curaçao's beaches to be the islan'ds best-kept secret.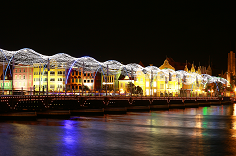 5. HISTORY
The Historic Area of Willemstad Inner City and Harbor (with over 750 sites and monuments_ was designated a UNESCO World Heritage site in 1997.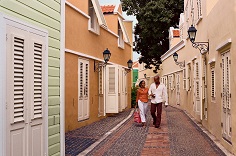 6. HERITAGE AND CULTURE
Home to 55 diverse cultures, Dutch, English, Spanish and Papiamontu are widely spoken on the island. Rich heritage and culture is still visible today.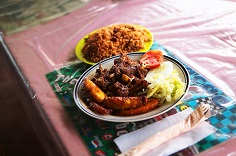 7. CUISINE
A culinary heaven with a wide variety of sidewalk cafes, gourmet restaurants, international dishes and local eateries influenced by a melting pot of more than 55 nationalities.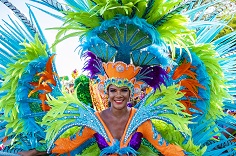 8. FESTIVALS AND EVENTS
There are numerous festivals year round, celebrating culture, food, music, and more! Join locals for Carnival, music festivals, sailing and cycling events.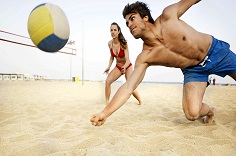 9. A 'LIVE AND LET LIVE' ATTITUDE
Curaçao welcomes visitors of all races, orientations, and religions witha 'live and let live' philosophy. The island has several hotels and attractions with IGLTA memberships and hjosts a variety of Pride events, nightlife specials and festivals.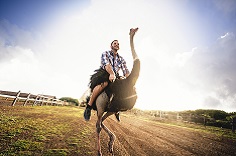 10. OUR DIVERSITY
Ideal for family vacations, solo travel, romantic getaways, adventure travel, dive trips, wedding or for relaxation, Curaçao offers something for everyone.
TERMS & CONDITIONS
Tours operated by Travel Impressions. Information is accurate at time of publication and is subject to changes, exceptions, cancellation charges and restrictions. Not responsible for errors or omissions in the publication of this information. Valid for new bookings only.