Quick Facts
destinations: Los Cabos, Mexico
travel dates: 03/01/20 - 12/23/20
booking dates: 03/01/20 - 03/31/20
Where Lasting Impressions Are Made
Sun, sand, and sea. City sights or northern lights. Mountainside or desert-wide. Landscapes painted by nature or enhanced by history. The choice is yours when you "go" with Travel Impressions, a multiple award-winning global tour operator servicing over 1,800 destinations worldwide and trusted by travel agents since 1974.
So where will you go from here? Contact your travel professional to start planning now.
Travel partners: sign in below to begin making Travel Impressions for your clients.
Agent Login
Register
Los Cabos is Travel Impressions' Destination of the Month!
EXCLUSIVE: SAVE UP TO 67%,
FREE STAYS FOR KIDS & MORE!
Los Cabos is a magic land full of contrast from the breathtaking seas to the desert and mountains. Known as "Land's End" for being located at the tip of the southern Baja California Peninsula, step into the extraordinary world of Los Cabos where the unparalleled natural beauty, biodiversity and range of amenities will appeal to any personality.

Stay at any of the below participating properties for rate reductions, added values and more!
Barceló Gran Faro Los Cabos
Riu Palace Baja California
Riu Palace Cabo San Lucas
Riu Santa Fe
Royal Solaris Los Cabos Resort & Spa
Secrets Puerto Los Cabos Golf & Spa Resort

Save up to 50% at Los Cabos' Newest Properties
Hard Rock Hotel Los Cabos
Nobu Hotel Los Cabos


FAN-FAVORITE EXPERIENCES IN LOS CABOS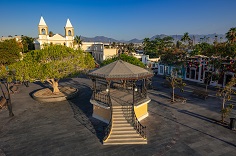 SAN JOSÉ DEL CABO
San José del Cabo is a city that will build a bridge straight to the heart, with its historical buildings, artistic corridors, exquisite gastronomic proposals and vibrant nights. Browse through works from around the world in the art district, visit the historic Mission founded around 1730, then end your night at any of the amazing restaurants and cantinas.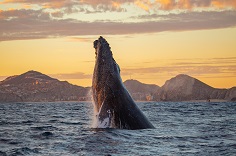 THE AMAZING TENORS: 'SPANISH SUNG HERE'
Get ready for a magical event. Senses, emotions and flavors will come together offering a unique experience in Cabo San Lucas. Experience a private concert delivered by humpback whale as you sail along the Pacific Ocean and watch for incredible sea life during this unforgettable whale watching adventure in Cabo.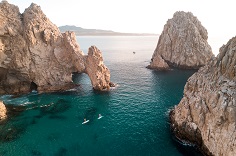 THE CABO ARCH
The distinctive landmark of Cabo San Lucas is the rugged taffy-colored El Arco (The Arch) rock formation that erupts from the sea at the tip of the Baja Peninsula, where the Pacific Ocean meets the Sea of Cortez. Enjoy views of the iconic golden arch while passing lazy sea lions basking on the rocks.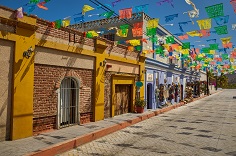 TODOS SANTOS
Travel in time and explore Todos Santos, one of the most picturesque villages of Baja California Sur. Tap into history and get a chance to talk face to face with the local artists in their studios and galleries, enjoy a BajaMed meal at Jazamango and stop at sunset for a breathtaking view of the sea from the bar of the Hotel San Cristóbal.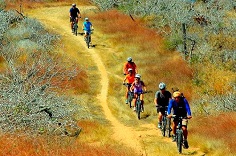 MOUNTAIN BIKING
Whether you're an experienced cyclist or a first-time mountain biker, you can explore the Baja California outback with a mountain bike excursion in Rancho San Cristobal. Ride through the impressive landscape for an up-close introduction to the flora and fauna that flourish in the dry environment with stunning views and the fresh ocean breeze.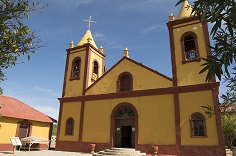 EL TRIUNFO (GOLD ROUTE)
This is a journey through time, a blast to the past where character and effort conquered the desert to receive the bonanza with which El Triunfo was founded. Tour the Ruta de Oro (Golden Route) with freshly roasted coffee and artisanal bread, then walk through the history of the town of El Triunfo. Learn about native crops and enjoy the sunset with a drink of local favorite mezcal.

Use the booking tool on the left-hand side of the page to browse through top offers in Los Cabos!
TERMS & CONDITIONS
Tours operated by Travel Impressions. Riu Palace Cabo San Lucas is valid for booking through 3/15/20. Riu Santa Fe and Riu Palace Baja California are valid for booking from 3/15/20 – 3/31/20. Travel windows and promotions vary by property. Information is accurate at time of publication and is subject to changes, exceptions, cancellation charges and restrictions. Not responsible for errors or omissions in the publication of this information. Valid for new bookings only.