Quick Facts
destinations: Caribbean, Dominican Republic, Mexico, Punta Cana, Riviera Maya
travel dates: Now- 12/31/20
booking dates: Now- 12/31/20
Where Lasting Impressions Are Made
Sun, sand, and sea. City sights or northern lights. Mountainside or desert-wide. Landscapes painted by nature or enhanced by history. The choice is yours when you "go" with Travel Impressions, a multiple award-winning global tour operator servicing over 1,800 destinations worldwide and trusted by travel agents since 1974.
So where will you go from here? Contact your travel professional to start planning now.
Travel partners: sign in below to begin making Travel Impressions for your clients.
Agent Login
Register

Experience Endless Fun at the All-Inclusive Hard Rock Hotels & Resorts
EXPERIENCE ENDLESS FUN
in RIVIERA MAYA & PUNTA CANA!
Rockaway Bay Water Park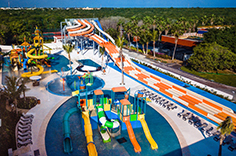 Experience endless fun with the Rockaway Bay Water Park at Hard Rock Hotel Riviera Maya
Attractions:
9 slides of different sizes for children and teenagers
8 slides of different sizes for children
6 high-speed slides for teenagers and adults
HARD ROCK ROXITY KIDS CLUB™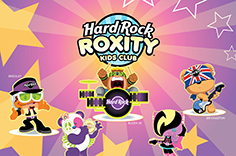 Give the kids their own piece of paradise with the Hard Rock Roxity Kids Club™. Endless entertainment awaits with tons of activities, games, crafts, and music. While the kids are off in the ultimate hangout place making friends, forming bands, and having the time of their lives, parents can relax knowing their little legends are in good hands.
Meet the Roxtars, they're Hard Rock Roxity Kids Club's™ colorful headliners and your kids' biggest fans. With Skiddley, the lead singer on sax, Styler and Sir Kingston on guitar, Buddy Jr. on drums and Razzi on keyboard, the show never stops.
KIDZ BOP EXPERIENCE PUNTA CANA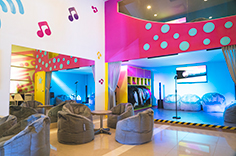 KIDZ BOP celebrates the pop star in every kid! The Ultimate vacation for kids who love music and fun! Dream Big! Experience life as the KIDZ BOP Kids in the Pop Star Lounge to sing loudly, dance freely, or just chill in the Listening Studio - and it all begins at Hard Rock Hotel & Casino Punta Cana!
WOODWARD RIVIERA MAYA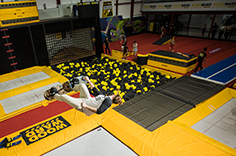 There's nothing that says learning and growing can't be fun. Woodward prides themselves on empowering kids to progress and advance in sport through creative expression, technology, music, art, and culture. They honor and empower everyone's unique expression as individuals. Between their world-class facilities and highly regarded staff, kids of all ages leave Woodward with a smile. Through mentoring and guidance, they help kids appreciate the value of confidence that comes from courage. They help them understand that inspiration and imagination go hand in hand, and that having fun is, well, what it's all about there.
TERMS & CONDITIONS
Tours operated by Travel Impressions. Information is accurate at time of publication and is subject to changes, exceptions, and restrictions. Not responsible for errors or omissions in the publication of this information.