Quick Facts
destinations: Mazatlan, Mexico
travel dates: 12/01/19 - 04/30/20
booking dates: 12/01/19 - 12/31/19
Where Lasting Impressions Are Made
Sun, sand, and sea. City sights or northern lights. Mountainside or desert-wide. Landscapes painted by nature or enhanced by history. The choice is yours when you "go" with Travel Impressions, a multiple award-winning global tour operator servicing over 1,800 destinations worldwide and trusted by travel agents since 1974.
So where will you go from here? Contact your travel professional to start planning now.
Travel partners: sign in below to begin making Travel Impressions for your clients.
Agent Login
Register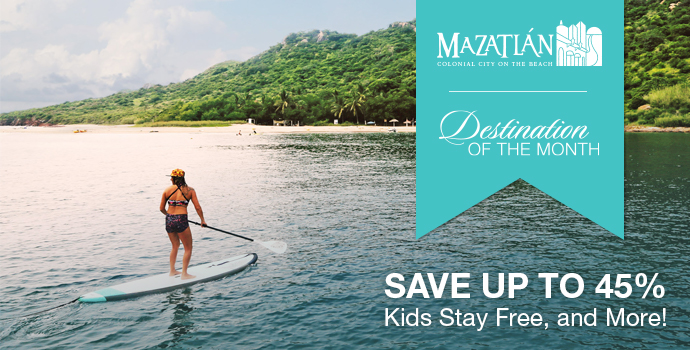 Mazatlán is Travel Impressions' Destination of the Month!
Rich in experiences and stories to uncover, Mazatlán is regarded as the destination with something unique for everyone. From the Historic Old Town to the beachfront resorts, you'll find accommodations that fit any need or budget. There are great places to explore and experiences to discover throughout Mazatlán and beyond.
There's more to do in Mazatlán.
FEATURED PROPERTIES
TERMS & CONDITIONS
Tours operated by Travel Impressions. Information is accurate at time of publication and is subject to changes, exceptions, cancellation charges and restrictions. Not responsible for errors or omissions in the printing of this flyer. Valid for new bookings only. Travel Impressions materials (including, but not limited to, names, trademark, service marks, logos, marketing materials, etc.) shall not be used, reproduced, transmitted or distributed in any way, except with the express written consent of Travel Impressions. CST# 2139014-20.